As marketers, we have to stay on top of the latest trends that captivate our target audiences. For Gen Z, one of the most compelling movements is virtual fashion — a trend that's reshaping content strategies across the board.
Understanding Gen Z's Virtual Fashion Landscape
Roblox's 2023 Digital Expression, Fashion & Beauty Trends report shed light on Gen Z's engagement with virtual fashion. The platform, with millions of daily active users predominantly under 16, has become a canvas for self-expression and mental well-being. Gen Z users place significant value on the ability to customize avatars, often preferring to style their digital selves over their physical appearance. This
digital
expression isn't just a game; it's a critical part of their identity and a space where they feel less judged compared to the physical world. The report also notes that a staggering 56% of Gen Z users find styling their avatar more important than their real-world attire, and 84% are inspired by their digital fashion choices when dressing in real life. For brands, the virtual try-on experience is potent, with 51% of users likely to engage with a brand after interacting with it virtually​​.
Implications for Content Strategy
This shift necessitates a reevaluation of how brands present and share their collections. Virtual fashion weeks and digital showrooms are now essential, offering immersive
experiences
that go beyond the physical store.
Leveraging
cloud-based systems to manage and distribute digital assets efficiently and creatively using VR, AR, or even gaming elements can attract and maintain audience attention. It's about creating a seamless 360° digital experience that's organized, accessible, and engaging​​.
Incorporating these insights into your content strategy involves:
Creating Engaging Teasers: Share previews or countdowns to build anticipation for new collections.
Offering Exclusive Digital Experiences: Like AR try-ons or virtual showrooms, to connect with audiences and make them feel part of an exclusive club.
Utilizing Gamification: Encourage interaction with your brand through gaming platforms where Gen Z spends a significant amount of time.
Amplifying Through Social Media: Harness platforms where Gen Z is active, like TikTok, to spread the word about virtual fashion collaborations and drops.
Customizing User Experiences: Allow users to personalize their digital experiences with your brand, reflecting their own styles and preferences.
Analyzing and Adapting: Use analytics to understand how your audience interacts with virtual assets and refine your strategy accordingly.
The rise of virtual fashion is not a fleeting trend but a fundamental shift in how Gen Z experiences and engages with fashion brands. Integrating these elements into your
content strategy
is not just beneficial; it's becoming essential to remain relevant and competitive in the dynamic landscape of digital fashion.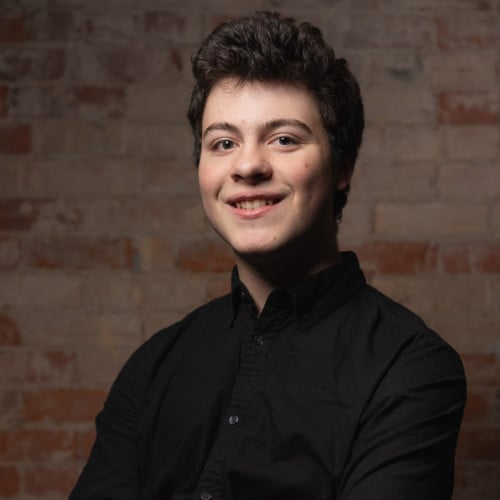 Content Marketing Strategist at Neon Supply